There are now pet smartphone apps now that can assist you in emergencies and provide vet advice. They can be useful tools when it comes to your pet's health. Here's a list of the top 5 smartphone apps for you and your pet:
1. ASPCA
The ASPCA has a mobile app that allows you store your pet's health information and what to do with your pet after a natural disaster – even without access to data connectivity. If your pet is lost after the disaster, the application gives you tools to instantly create and share a lost pet flyer on social media sites like Facebook and gives information on how to find them. You can also scan the local area to look for other lost pets. What's even better is that the app is free.
Link to iPhone
Link to Android
2. First Aid
When your pet is suddenly sick or injured, you may not have the necessary information to immediately and properly care for them. The Pet First Aid app by the American Red Cross provides simple instructions along with interactive videos for pet emergencies.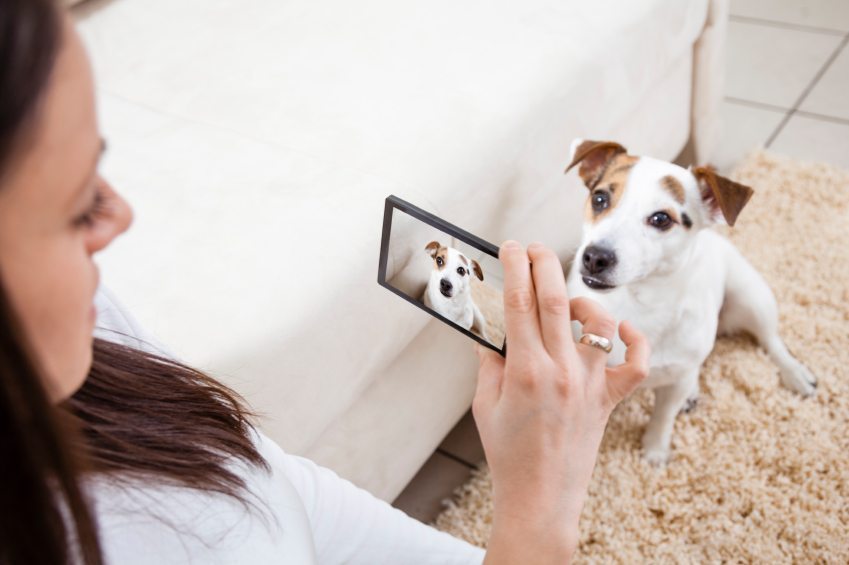 3. Exercise
Your dog needs more than a balanced diet, love, and attention. They need to experience the outdoors and all the opportunities that it offers. There aren't a whole lot of places your dog can roam about and be both free and safe. Dog Park Finder is an iPhone app that has over six thousand dog parks located in the US, and can categorize them into leashed or unleashed, fenced or unfenced. It is a handy tool while traveling, too, as it had over a thousand listings of dog friendly rest stops.
4. Pet Services
Kuddly is an exciting new smartphone app that allows you to ask questions about your pet's physical condition, or get advice about your pet's health and wellness.  Although the veterinarians from the app are not be able to diagnose or prescribe medication, Kuddly is the next step in the evolution towards tele-medicine for pets. Pet care is very expensive and Kuddly allows you to get consultation from a qualified veterinarian without the absorbent cost of an office visit.  The app is free to download and it only costs about $2 to send a message and $10 to chat with a qualified veterinarian.
5. Pet Names
Ok – this app doesn't have much to do with your pet's health but it's a fun one to have. Pet Names is available for the iPhone only but this application has over three THOUSAND different pet names, regardless of what kind of pet you have. They have different categories of names and you can sort by type among many other options. So say goodbye to those days when you'd have named your goldfish "Fluffy". If you aren't good at coming up with pet names, this free app might be what you need.
Photo Credit:  istockphoto.com